Our Team
The leaders at SunCloud Health are incredibly passionate about serving the people they work with and their patients. Our team has the experience and the training to really execute a biopsychosocial approach.
DR. KIMBERLY DENNIS, MD
Medical Director
"Dr Kim", as she is known, has been treating addiction, mood disorders, substance use disorders, eating disorders, PTSD, and personality disorders for over ten years, most recently as CEO and Medical Director of Timberline Knolls Residential Treatment Center located in…Read More>>   Play Video   Linked In
David Newton, MBA
Director of Operations
David Newton is an entrepreneur with over 25 years of experience in owning and operating several successful privately held businesses. His expertise includes strategy, operations and marketing. He finds particular pleasure in disrupting industries that are broken, inefficient, fragmented and ineffective. …Read More>>   Play Video   Linked In
Melissa Hill, LCSW, ACHT
Director of Business Development and Organizational Wellbeing
Melissa has nearly two decades of experience as a psychotherapist treating mood disorders, substance abuse and trauma in both inpatient and outpatient settings. Read More>>
DR. MARCIA NICKOW, PSY.D., CADC, CGP
Organizational and Senior Clinical Adviser
An addictions psychologist, group psychotherapist and trauma specialist, Marcia Nickow, Psy.D., CADC, CGP, empowers patients to tap into their insight, intellect, creativity and spontaneity to achieve therapeutic breakthroughs. With 25 years of clinical experience, she treats alcohol and drug addiction…Read More>>   Play Video
SHALE MARKS, LSW, CADC
Psychotherapist
Shale earned a Master's Degree at Loyola University Chicago's School of Social Work. He pursued his clinical training in psychotherapy at Youth and Family Counseling of Libertyville. Shale's clinical training also included working on a memory unit at…Read More>>   Play Video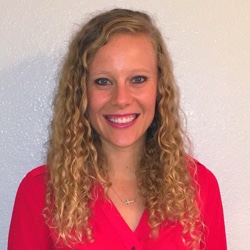 KRISTA DECEAULT, RDN
Registered Dietitian Nutritionist
Krista DeCeault is a Registered Dietitian Nutritionist who earned her Masters degree in nutrition and dietetics at Illinois State University. As an integral part of the SunCloud Health treatment team, she leads nutrition groups, conducts assessments, and provides medical nutrition therapy to foster healthy eating habits. Krista also develops individualized meal plans and counsels individuals in ways to utilize mindful eating techniques. Read More>>
Chris Stewart, MD. Board Certified Psychiatrist
Chris Stewart, MD, is an addiction psychiatrist in private practice at Working Sobriety Chicago who has an extensive background treating patients with addiction in a variety of settings. Prior to his transition into private practice, he was the addiction psychiatry residency training director at the University of Louisville School of Medicine, where, along with his teaching and clinical duties, he participated in research exploring the relationship between addiction, psychological trauma, and neuroelectrophysiology of the brain. Read More>>  Play Video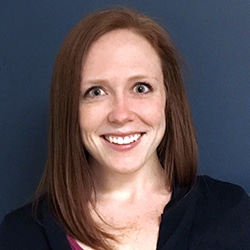 Dr. Jenni Osborne, DNP, APN, PMHNP-BC
Psychiatric Nurse Practitioner
Jenni earned her Masters in Nursing from Rush University in 2010 followed by graduating with her Doctorate in Nursing Practice specializing in Psychiatry in 2017 from Rush University. While pursuing her degree, Jenni completed her clinical training at Haymarket, Timberline Knolls, and SunCloud Health where she specialized in treating eating disorders, addictions, and co-occurring disorders. Jenni has experience in all levels of care including inpatient, residential, PHP, IOP, and outpatient psychiatric treatment…Read More>>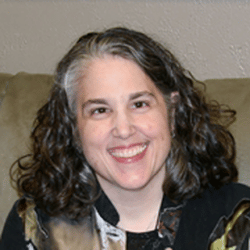 Gail Alexander
Professional Counselor, (LPC)
Gail is a Licensed Professional Counselor(LPC) with over 20 years' experience.
She received her Master's degree from Drake University in Counseling, Addictive and Compulsive Disorders. She has experience in PHOP, IOP, Inpatient and Private Practice with adults, adolescents and families. Gail is trained in Dialectical Behavior therapy (DBT), Emotional Freedom Technique (EFT), and is a certified life coach who has studied eastern philosophy and energetic paradigms. Read More>>
Sally McQuillen, LSW
Sally completed her Masters in Social Work at Loyola University at Chicago where she was trained in community mental health and substance abuse. During her three years at Doreen E. Chapman Center at Evanston Hospital (a partial hospitalization and intensive outpatient program for substance use disorders) she facilitated small group therapy sessions, led psychoeducational seminars on addiction, and performed case management to include collaboration with outside resources. Read More>>