SunCloud Health The Sky is the Limit Guest Speaker Series
The Sky Is the Limit Guest Speaker Series
In this series, SunCloud will be highlighting innovative speakers who promote wellness, inspire others through their stories, and remain true to their core values.  Past and present patients, family members and select professionals are invited to attend.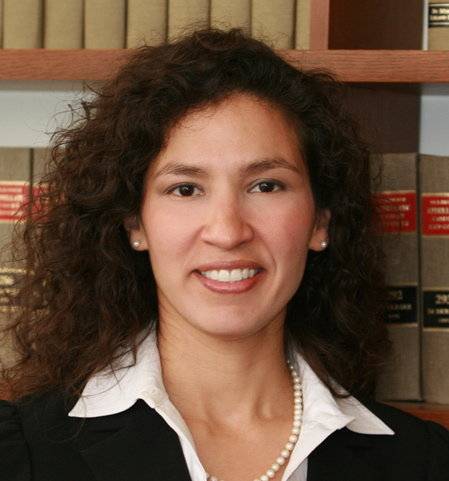 Save the Date! Thursday May 31st, 6-8 PM.
SunCloud's next "The Sky Is the Limit" guest speaker is the esteemed Judge Maritza Martinez of the Circuit Court of Cook County, her presentation is titled, "What Should Those of Us Struggling with Addiction and Mental Health Issues REALLY Expect When We Find Ourselves in the Cross Hairs of The Law and Other Authority Figures?"
Fill out the form (on the right) or Contact David Newton at 1-866-729-1012.
We have updated the event to include Chelsea A. Laliberte, MSSA, Co-Founder, Executive Director and Board Member of live4lali.org, an organization dedicated to substance abuse prevention, Tania Cantu S.T.O.P. supervisor and officer and a panel of legal experts on the topic of what really matters (and doesn't matter) in domestic relations court, criminal court and employment issues for patients and their families when dealing with an addiction or mental health issue.  Many people don't understand or believe how compassionate judges and other professionals can be in this area of the law. Thus, many stay in abusive or unhealthy relationships (or jobs) out of fear of being punished for having a disease- which we know isn't compatible with recovery and most times is simply not necessary! Attend this discussion and ask your questions directly to this panel.
Topic: How do Illinois courts (divorce, criminal and civil) REALLY treat those of us who struggle with addiction and mental illness when we find ourselves at their mercy?  Should we expect to be punished for being sick as many of us believe or should we expect to be surprised with compassion and support?
The goal: is to educate and inform, and empower our patients and their families with the truth as opposed the myths out there which are primarily based on fear, stigma and old ways. We believe most will be pleasantly surprised as we learn how much compassion and support there can be when in this situation, and how the law may actually be on our side in many cases!
Our guests:  A sitting Judge from cook county, a parole officer from Lake county and an attorney who specializes in representing people in discrimination cases.
The forum:  We will have a sitting panel hosted by a SCH staff member.  Questions can be submitted to the panel anonymously prior to the evening, or they can be asked live and in person.
More on Tania Cantu is currently the supervisor and officer of the TREATMENT OPIOID PROGRAM (S.T.O.P), their primary focus: 
Getting the client through treatment and aftercare for their addiction
Emphasize the importance of a recovery community and encourage client to build a strong solid one to maintain sobriety
Regular, intense interaction with the client as well as regular urinalysis to assure compliance as well as community safety
Assure that the clients adhere too, and complete all court ordered requirements and possibly get their charges dismissed altogether
Thank you to our honored panel guests. 
Chelsea A. Laliberte, Executive Director, Live4lali, and other board members
Greg Klapman, formerly attorney with Berger Schatz, family law.
Grace Newton, Employment Discrimination Attorney
Shale Marks, Psychotherapist, SunCloud Health
The evening:  We will begin by serving a light dinner and appetizers at 5 pm.  This will be followed by the panel question and answer discussion from 6-8.
The location:  Our Northbrook Office.  40 Skokie Blvd, suite 200.  Northbrook.
The questions we often hear our patients asking include:
– What happens if I leave my spouse while I am struggling with addiction?  Will I lose my kids?  Will she or he use my addiction against me when in court? 
– What recourse do I have if I feel I was unjustly fired from my job because I am struggling with depression or addiction?
– Will asking for help or seeking treatment while employed be used against me?   Can it be used against me in a divorce proceeding?
– Should I be honest with the judge and my probation officer, or should I keep my struggles a secret?
ALL ARE WELCOME.  NO CHARGE TO ATTEND. SPACE IS LIMITED, PLEASE BOOK NOW.
Fill out the form (on the right) or Contact David Newton at 1-866-729-1012.
Contact us with questions:  info@suncloudhealth.com
David Newton, Director of Operations, SunCloud Health